We have one chance at life so lets make the most of it.
I believe many of our issues stem from a variety of factors such as our health, our relationships, and society at large. We will work together to explore what holds you back, break the chains, and empower you to live the life you deserve as the valuable human being you are. We have one chance at life so lets make the most of it.
I also believe that everyone should be able to get counseling if they want to. I strive to be flexible in my hours and payment options. If the clinic hours don't fit in with your schedule, please talk to me and we can explore different times that might fit better with your schedule. I also take many health insurances (Blue Cross Blue Shield, Aware, Blue Plus, Blue Care Network, MA, Medica, Optum, PreferredOne, TriWest, and UCare) and accept private pay. I am also on the Open Path collective. Open Path is a recognized nonprofit leader in helping people access affordable, high quality psychotherapy (openpathcollective.org).
Murray Counseling intentionally welcomes all.
I respect and value the diversity of humanity, a diversity which includes differences in sex, age, race, ethnicity, and national origin, range of abilities, sexual orientation, gender identity, religious orientation, financial means, education, and political perspective. I fight against racism, sexism, bigotry, discrimination of any kind, violence against women, and violence against the LGBT+ Community. "The world is a dangerous place. Not because of the people who are evil; but because of the people who don't do anything about it." ~ Albert Einstein.
CLINIC HOURS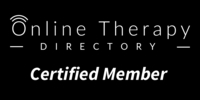 Mondays - 11:00 AM - 7:00 PM
Tuesdays - 12:00 PM - 7:00 PM
Wednesdays - 11:00 AM - 7:00 PM
Thursdays - 12:00 PM - 8:00 PM
Hours can be flexible if needed.
Weekends for an additional fee.